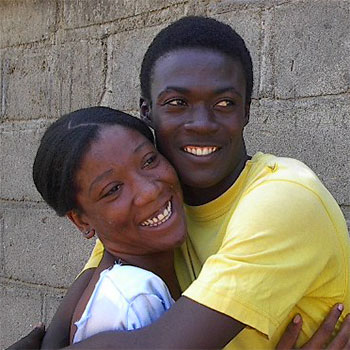 Welcome to the CHDI ! Many years ago our work began in Haiti. Starting with direct care, we quickly changed to providing education to the dentists and then supported a permanent clinic. At the same time we were developing the concept for the institute, we discovered the World Health Organization with its Basic Package of Oral Care and how this design of delivering oral health care in emerging countries is sustainable, appropriate and affordable to deliver.
Our initial efforts of implementing the Atraumatic Restorative Treatment were very successful. We refined the techniques and procedures through the efforts of many North American dentist's mission trips and then added the OUT and AFT components soon after.
In September 2012 a major initiative, the Preventive Oral Health Care Plan (POHCP) was launched. It is an ongoing mobile clinic program where the BPOC is being delivered by member dentists of the North Haiti Dental Association and volunteer dentist like yourself. Collaborating with the MSPP and the NHDA the CHDI now finds a new role, one that is supportive, administrative, advisory and consulting.
We encourage you to join our efforts, just 'plug' yourself into our established program, your experience will be rewarding and your work efforts successful. Thank you for visiting our site, enjoy the reading and we hope to see you in Cap Haitien.
Dr. Ihor N. Suszko